Summary

The S&P/ASX200 rose 0.3% to hit an all-time high of 7,417.60, breaching its previous high touched in June.  
Seven of the 11 sectors were trading in the red, while material and healthcare gained the most.
NSW recorded 145 new locally acquired COVID-19 cases in the 24 hours.
Starting the week on a strong note, the Australian benchmark index, ASX200, touched a fresh all-time high on the back of strong rally in mining and health care stocks. The equity market witnessed bullish trend despite rise in COVID-19 cases. The state of New South Wales has recorded 145 new locally acquired COVID-19 cases in last 24 hours.
The S&P/ASX200 was trading higher by 8.70 points or 0.12% at 7,403 by lunch. Early today, the index opened higher and gained as much 0.3% to hit an all-time high of 7,417.60. 
On the sectoral front, seven of the eleven sectors were trading in the red. The materials sector was the best performer with 1% gain, followed by healthcare, which rose 0.7%. 
The Mid Market Pulse || ASX200 hits fresh high: Will the market be able to hold on to gains?
Among others, industrial, consumer discretionary and telecom were trading higher with modest gains.     
On the flip side, A-REIT was the worst performer, down 0.6%. Some of the other sectors that witnessed selling pressure include information technology, utilities and consumer staples.   
Top gainers and losers
Lynas Rare Earths Limited, formerly Lynas Corporation Ltd, was the top percentage gainer on the ASX, rising over 9%.     
Some of the other notable gainers were miner Alumina Limited (ASX: AWC), Nickel Mines Limited (ASX: NIC), global online marketplace Redbubble (ASX: RBL) and mining company OZ Minerals Limited (ASX: OZL).
On the other hand, gold miner Silver Lake Resources was the top loser on the ASX, falling nearly 6%.     
Some of the other worst performers include infant formula company A2 Milk Company Limited (ASX: A2M), gold miner St Barbara Limited (ASX: SBM), Evolution Mining Limited (ASX:EVN) and G8 Education Limited (ASX: GEM).   
Shares in news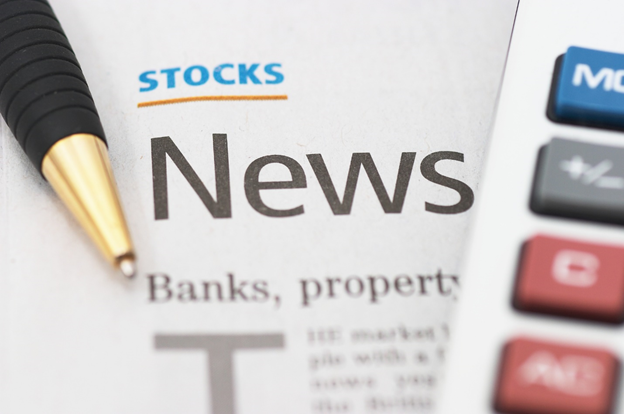 Source: © Ptlee | Megapixl.com
Apparel and footwear retailer Best & Less Group Holdings Ltd (ASX: BST) is scheduled to make its debut on the ASX today. The retailer has successfully raised AU$60 million via initial public offering (IPO) at an offer price of AU$2.16 per share. As per the company, the offer garnered strong response from institutional and retail investors. Macquarie Capital and Bell Potter Securities acted as joint underwriters and lead managers to the IPO.
Shares of Revasum Inc. (ASX:RVS) surged nearly 7% to 39 Australian cents after the company reported strong earnings in first half of the current fiscal. For H1 FY21, the semiconductor processing equipment firm reported unaudited revenue of US$4.6 million with an unaudited gross margin of 48.4%. The unaudited cash balance stood at US$6.1 million.
The share price of Argosy Minerals Limited (ASX:AGY) gained up to 4% after the miner reported continuing progress at the Rincon Lithium Project. The project, which is located in Salta Province of Argentina, has now defined its proprietary clean lithium processing technology at Rincon. The company has developed a chemical process technology to produce battery-quality lithium carbonate. The process aims to consciously limit the environmental footprint.
Shares of Boral Limited (ASX: BLD) were trading flat with marginal losses on plan to sell its Australian timber business. The company said in an ASX filing that it has struck a deal with Allied Natural Wood Enterprises Pty Limited, famously known as the Pentarch Group, to sell its Australian hardwood and softwood timber business. Boral will be selling the business for AU$64.5 million, while the divestment is likely to get completed in 2021.
Shares of Keytone Dairy Corporation Limited (ASX:KTD) were trading 3.5% higher at 15 cents. The manufacturer and exporter of formulated dairy and wellness products shared an update on its Coles contract.
Shares of City Chic Collective (ASX:CCX) rose over 5% to AU$5.7 on an acquisition news. The retailer, focused on women's apparel, footwear and accessories, has acquired 100 per cent shares in JPC United GmbH, known as Navabi, for AU$9.6 million. City will fund the acquisition from its present cash balance. Navabi is an online marketplace selling hundreds of third-party women's plus-size brands and has even developed its own brands exclusively sold on the marketplace.
Japan stocks lead in Asian trade
On Friday, all three major US stock indices settled at record closing highs on upbeat corporate earnings as well as increased investors' appetite for riskier assets amid signs of economic revival. The Dow Jones surged 0.68%, the S&P 500 gained 1.01%, and the NASDAQ Composite added 1.04%.
Moving on to the Asian markets, most of the regional markets started the week on a positive note, tracking firm cues from Wall Street.
Japan's Nikkei, which opened after a long gap of one week, surged 1.6% in the opening trade. Meanwhile, China's Shanghai Composite was trading flat.
Bucking the trend, South Korea's Kospi was down 0.25%, while Straits Times in Singapore was trading 0.2% lower.