Highlights

As Australia is nearing "Freedom Day", a sense of optimism can be seen among community and investors.
On Monday, ASX travel stocks surged higher as NSW Premier Gladys Berejiklian announced a roadmap for easing restrictions as the vaccination progresses.
QAN and FLT surged to new 52-week highs on Monday.
On 27 September 2021, NSW Premier Gladys Berejiklian announced a roadmap to recovery for New South Wales, which sparked a buying interest in the ASX travel stocks. The NSW Premier revealed that after hitting the 80% double dose vaccination target, further restrictions will be eased.
She says vaccination remains the ticket to "freedom" and has already set in motion a plan to start lifting restrictions after achieving the 70% double vaccination target. There is a sense of optimism seen among community and investors, as the government is focusing aggressively on lifting restrictions. The government is also looking forward to lifting air travel restrictions. Deputy Premier John Barilaro said the government is considering some changes in incoming international arrival caps, so more people can return to Australia for Christmas.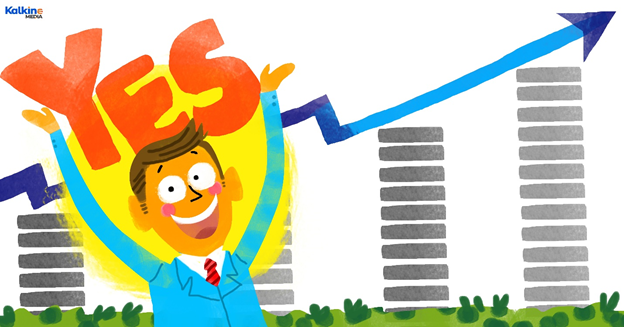 Image Source: Copyright © 2021 Kalkine Media
In anticipation of "Freedom Day", the ASX travel stocks are also gaining momentum in hope of recovery for the travel industry. Let us have a look at five ASX travel stocks that have piqued investors' interest.
Read More: Five ASX penny stocks in energy sector that stood out this year
Qantas Airways Limited (ASX:QAN)
Qantas Airways is a AU$10.6 billion airline, which posted a AU$386 million negative cashflow in FY21. The company took a hard hit due to the pandemic situation and its operating margins reduced drastically from 2.8% in FY20 to negative 25.7% in FY21.
Today, the QAN share price hit a 52-week high of AU$5.88 on optimism of recovery in the air travel industry as the Freedom Day nears.
Flight Centre Travel Group Limited (ASX:FLT)
Australian travel agency Flight Centre Travel has also recovered in today's session. The FLT share price shot up 7.48% to AU$21.27, making a 52-week high of 21.7. The company's 2021 annual report had mentioned a visible pickup in momentum.
The management is now investing to win market-share and gain further competitive advantages. It also believes the resumption of further international travel would be a potential material benefit for Trans-Atlantic reopening.
Webjet Limited (ASX:WEB)
Webjet is a digital travel business having its operations across the globe. In anticipation of the reopening of the Australian economy, WEB shares have been on the rise for a month, delivering a high return of 17.45%. Today, the stock closed 5.21% up at AU$6.46.
In 1H FY22, the management expects the company to generate positive cashflows, on the back of its "post-COVID" strategy. Meanwhile, the business has already started to turn profitable since July 2021.
Corporate Travel Management Limited (ASX:CTD)
Corporate Travel Management is an Australian travel management solutions company, having a market capitalisation of AU$3.2 billion. In 2HFY21, the company noted a rapid return to underlying EBITDA, with USA, EU, AU/NZ regions getting profitable in 4Q FT21.
CTD still remains to be a zero-debt firm with sufficient cash to provide cushion against potential risks and has started to return to profitability. The CTD share price today surged to a two-year high and closed the session 3.12% up at AU$24.4.
SeaLink Travel Group Limited (ASX:SLK)
SeaLink, which operates tourist and travel services, has risen 1.33% to AU$9.17 today. The stock's last 5-day return stands at 8.78%. The company has a market capitalisation of AU$1.9 billion. With vaccination drive in full swing, the management is focusing more on the company's growth with plans to improve its facilities and explore accretive acquisitions.
The recent acquisition of Go West Tours, which was completed on 1 July 2021, is expected to add an additional 323 buses to Australian Bus.
Bottom Line
On Monday, ASX travel stocks received a boost as the NSW Premier announced a roadmap to easing restrictions as the vaccination drive progresses. Qantas Airways surged to 52-week high while travel agency CTD surged to a two-year high.
Read More: Five strong ASX financial penny stocks for the year