The S&P/ASX200 closed up today, gaining 38.10 points or 0.52% to 7,417.40. Over the last five days, the index has gained 0.42% and is currently 0.41% off of its 52-week high.
8 of 11 sectors ended higher along with the S&P/ASX 200 Index. Information Technology was the best performing sector, gaining 2.59% and rebounding from its recent decline. This sector is off 0.24% for the past five days.
Now let us look at some of the stocks that remained in news today due to various reasons:
Fortescue Metals (ASX:FMG) closes in green on record quarterly iron ore shipments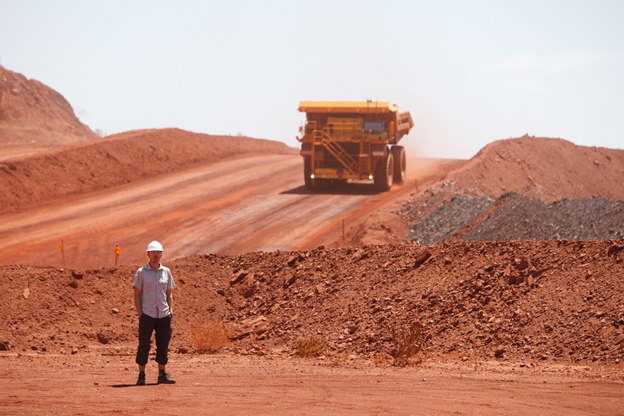 Image: © Intst | Megapixl.com
Fortescue Metals Group Limited (ASX:FMG), world's fourth-largest iron ore miner, rose as much as 3% to AU$26.58 per share on Thursday.
The Company posted record quarterly iron ore shipment of 49.3 million tonnes (Mt) up from 47.3 Mt a year ago, and beats RBC Capital Markets and UBS estimates.
FMG said it expects to ship 180 Mt-185 Mt for fiscal 2022, in line with shipments of 182.2 Mt in 2021, and above RBC estimate of 179 Mt.
FMG has outperformed the S&P/ASX 200 Materials (Industry Group) sector AXMAJD by 5.5 percentage points in the past one month and was among top 10 percentage gainers in the ASX 300 Metals & Mining index AXMM.
FMG is up 10.2% this year so far and closed 1.898% higher at AU$26.300 per share on Thursday.
Australian gold explorer Regis (ASX:RRL) jumps on higher FY22 output view
Shares of Regis Resources Limited (ASX:RRL) gained as much as 8.870% to reach AU$2.700 on Thursday.
The Company expects FY22 gold output of 460,000-515,000 oz, much higher than 372,870 oz reported for FY21.
The Company forecasted all-in sustaining costs of AU$1,290-AU$1,365/oz for 2022, lower than AU$1,373/oz in fiscal 2021.
Up to Thursday's close, the stock is down 31.2% this year but it closed 5.645% up at AU$2.620 per share.
Shares of Agency Group Australia (ASX:AU1) jump on earnings outlook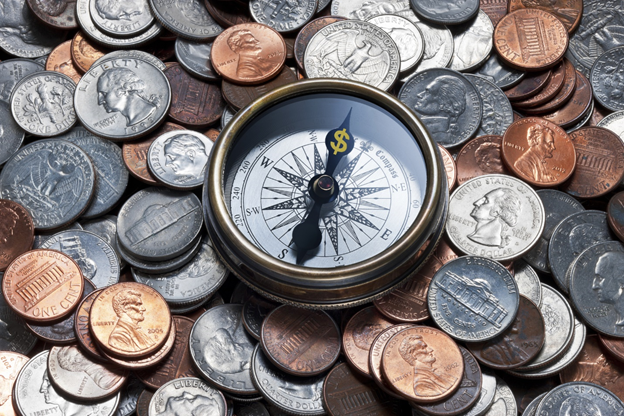 Image: © Cammeraydave | Megapixl.com
Shares of financial services provider The Agency Group Australia Ltd (ASX:AU1) rose as much as 34.6% to AU$0.07, their biggest intraday percentage gain since 6 April 2021.
The Company stated it expected unaudited EBITDA for FY21 to exceed AU$4 million, a near seven-fold jump from last year's AU$700,000.
The firm reported a jump in earnings as transactions in FY21 jumped 58% to 4,964.
The Company reported combined group revenue of AU$16 million for the fourth quarter, up 74% from last year.
AU1 is marginally up this year, as of the last close.
Tesserent (ASX:TNT) posts huge gains on strong Q4
Image: © Terovesalainen | Megapixl.com
Shares of cybersecurity services provider Tesserent Limited (ASX:TNT) gained as much as 14.285% to reach AU$0.320 today.
The Company has reported operating EBITDA of AU$3.8 million in Q4, up 125.5% from the previous quarter on the back of strong sales growth during the period.
The turnover has risen 81.4% to AU$38.2 million as compared to the previous quarter.
More than 20 million shares got traded today.
Splitit (ASX:SPT) increases total shoppers & merchants in Q2 FY21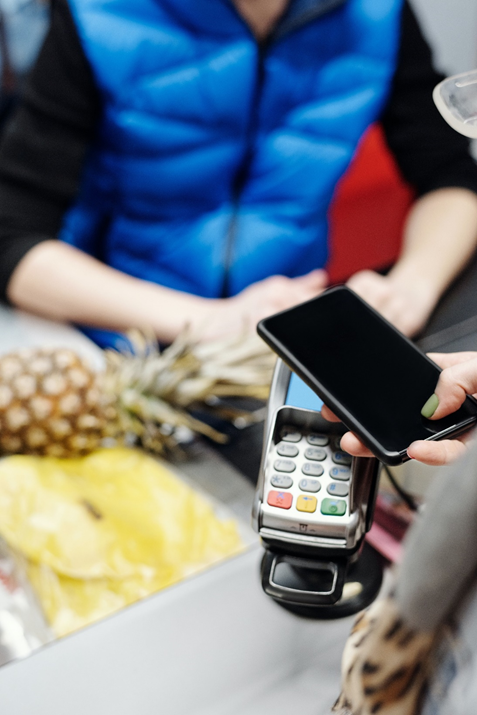 Image: Photo by Jack Sparrow from Pexels
Splitit Payments Ltd (ASX:SPT), the Company empowering shoppers to use their credit cards to pay in instalments, provided an update on its quarterly activities and cash flows for the three months ending 30 June 2021 (Q2 FY21).
Key highlights:
The Company has posted a record Merchant Sales Volume (MSV) of US$90.3 million, up 38% Year over Year (YoY), ending H1 FY21. The total MSV has touched US$172.4 million, up 93% YoY.
Total merchants have risen 167% to 2.8K.
Total Shoppers have increased 66K to reach 566K.
SPT reported crucial partnership with tabby, the leading Middle East BNPL provider and with QisstPay, UnionPay International, ChargeAfter and Green Feather.
Splitit InStore was launched to provide an omnichannel merchant solution.
Consolidation of debt facilities significantly reduced the cost of funds, improving margins through H2 FY21.
The stock ended at AU$0.485 per share on Thursday.
Advanced Human Imaging (ASX:AHI) to launch WinScan App, stock ends strong
Advanced Human Imaging Limited (ASX:AHI) shared an update on Tinjoy WinScan launch and preregistration on Thursday. Backed by the same, the stock with AU$142.39 of market capitalisation ended 10.576% strong at AU$1.150 per share today.
Key Highlights
The Company will launch the WinScan app in mid-August 2021.
Tinjoy's marketing platform 'The Health Cube' has received 114,391 preregistrations.
Tinjoy is targeting 1,000,000 users by Christmas 2021.
Tinjoy is servicing over 28,000,000 monthly consumers digitally and in person.