Summary

Today, the ASX 200 is set to open 0.6% or 44 points higher this morning.
Bitcoin continued to rebound from the lower levels, gaining for the third straight session.
On Thursday, copper fell for the first time this week on the back of mixed signals from the US Fed.
On Thursday, the Australian benchmark index closed the session 0.32% or 23.2 points lower, dragged down by banking shares and heavyweights such as Woolworths Group Limited (ASX:WOW) as the country's most populous state witnessed a double-digit surge in COVID-19 cases. Today, the ASX 200 is set to open 0.6% or 44 points higher this morning, following a strong Wall Street closing.
On Wall Street, US stock indices made new highs on Thursday, buoyed by a breakthrough in infrastructure spending talks in Washington and supportive US jobless claims data.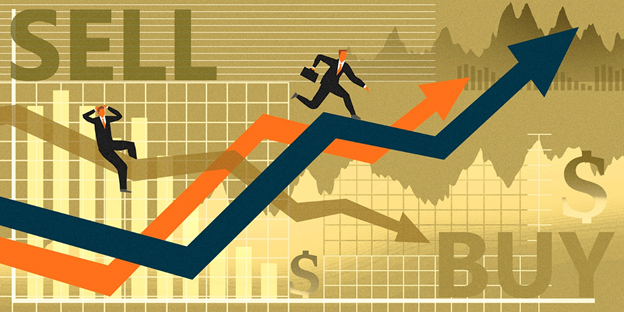 Image Source: Copyright © 2021 Kalkine Media
On Thursday, President Joe Biden embraced a bipartisan Senate deal aiming to provide a fresh round of monetary stimulus of hundreds of billions of dollars for infrastructure projects such as building new roads, bridges, and highways.
The broader market index, S&P 500 and the NASDAQ Composite closed the session at new all-time highs. The rally was supported by Tesla shares and other frontline technology firms, supported by jobless claims data that revived investor hopes of a steady labour market recovery.
The S&P 500 finished Thursday's session 0.58% higher, at 4,266.48, while the NASDAQ Composite added 0.69%, to 14,369.72. The Dow Jones rallied 0.95%, to 34,196.83.
Image Source: © Marianvejcik | Megapixl.com
On Thursday, the US dollar index retreated in a day of choppy trading, as investors evaluated the likelihood that the US Fed will be more aggressive with its policies in curbing high inflation if it persists. It remained well below last week's two-month high.
The Australian dollar ticked up on Thursday, continuing its winning streak of 4 days as policymakers reiterate lower-for-longer policy settings. The Australian dollar was last traded at US$0.7582, after going as high as US$0.7591 earlier in the day.
Read More: What's Making Australian Dollar Weak And NZD Firm?
In the bond market, the ten-year US Treasury yields traded below 1.5% as market participants saw little reason for the US Fed to deviate from its plans for interest rate hikes in 2023. Durable goods orders and weaker than anticipated data on jobless claims kept Treasury yields in a tight range.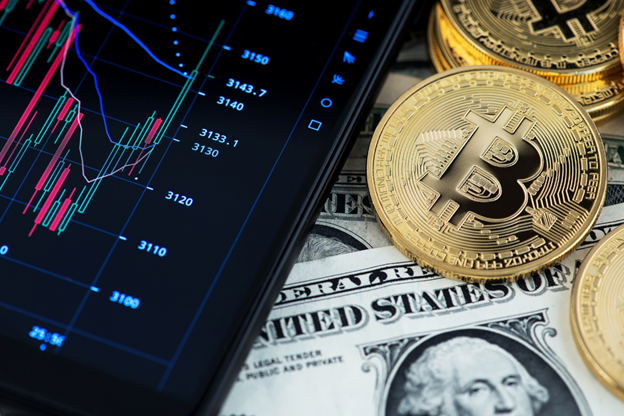 Image Source: © Aoutphoto | Megapixl.com
In the cryptocurrency market, Bitcoin continued to rebound from the lower levels, gaining for the third straight session, after falling below US$30,000 for the first time since it marked its all-time high of ~US$64,890. On Thursday, Bitcoin was up 3.33% to US$34,810, while its peers, Ether and Dogecoin, were up 1.65% and 8.64%, respectively.
Technology shares
Technology shares have been rallying in the US for the last few days, taking the tech-heavy index, the NASDAQ 100, to an all-time high. Yesterday, Afterpay Limited (ASX:APT) closed at the highest level since 26 February and could continue its momentum today.
Other technology shares that could gain in today's session are BrainChip Holdings Limited (ASX:BRN) and Xero Limited (ASX:XRO).
Crude oil ticked up
On Thursday, crude oil prices settled up, hovering near three-year highs as the drawdowns in US inventories and accelerating German economic activity spurred oil demand. In addition, doubts about the future of the 2015 Iran nuclear deal that could potentially end US sanctions on Iranian oil exports also supported rising prices.
Image Source: © Pichitbo | Megapixl.com
Brent crude futures settled 0.5% up, at US$75.56 per barrel, after earlier rising to US$75.78. WTI crude futures closed at US$73.30 per barrel after hitting a session high of US$73.61 earlier.
Energy players such as Santos Limited (ASX:STO), Woodside Petroleum Limited (ASX:WPL) and Oil Search Limited (ASX:OSH) could catch investors' attention today.
Gold prices traded lower
On Thursday, gold prices traded lower in a choppy trading session, as mixed cues from US Fed officials on the future course of action by the central bank to withdraw its monetary stimulus kept investors wary.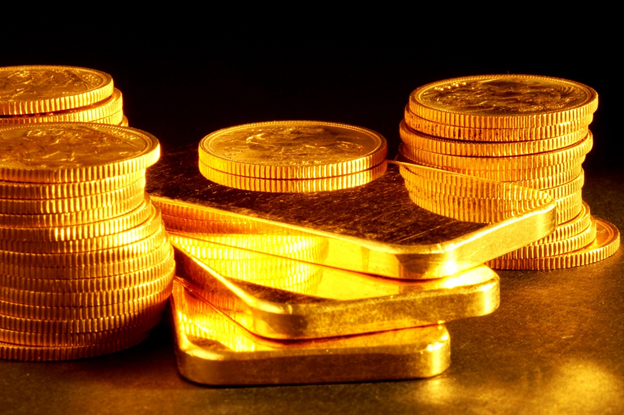 Image Source: © Anchesdd | Megapixl.com
Spot gold fell 0.1% to US$1,776.65 an ounce by 2:15 PM EDT, reversing some gains from earlier in the session as the US dollar recouped initial fall.
Gold miners such as Newcrest Mining Limited (ASX:NCM), Silver Lake Resources Limited (ASX:SLR) and Northern Star Resources Limited (ASX:NST) could open with a slight downtick.
Read More: Who is the largest gold producer in Australia?
Metals update
On Thursday, Chinese coke futures surged to the highest level in six weeks, rising nearly 4% after spot market prices rose on fears of tighter supply.
The most-traded September delivery month of iron ore futures on the Dalian Commodity Exchange (DCE) was up 1.39% to 1,170.5 yuan.
Image Source: © Tomas1111 | Megapixl.com
On Thursday, copper fell for the first time this week on the back of mixed signals from the US Fed, which made investor worried about the timing of interest rate hikes, which could sap demand for industrial metals. Three-month benchmark copper futures were down 0.6% at US$9,429 a tonne by 1615 GMT. Copper prices have retraced about 12% from a record high of US$10,747.50 per tonne, reached in May 2021.
Local miners such as Rio Tinto Limited (ASX:RIO), BHP Group Limited (ASX:BHP) and Fortescue Metals Group Limited (ASX:FMG) should be on investors' radar today.
Read More: What are battery metals? Why is their demand growing?