Summary

The ASX 200 is poised to open lower today, taking cues from a weak closing on Wall Street.
The US Fed's stance propelled the US dollar towards its largest weekly gain since April 2020.
On Friday, gold struggled to recover and ended the session in red for the sixth straight session.
On Friday, the Australian benchmark index closed the session, slightly higher by 0.13% or 9.9 points. However, due to a pessimistic session on Friday in the US, today, the ASX 200 is poised to open lower. The US Fed's prediction on hiking interest rates sooner than expected has weakened the market's sentiments.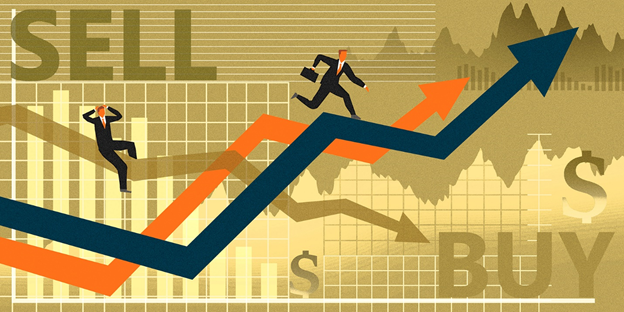 Image Source: Copyright © 2021 Kalkine Media
On Friday, starting the week near record highs, all three main indices on Wall Street closed in red with market participants wary of a more hawkish stance from the US Fed while the US dollar climbed higher, posting its biggest gain in over a year.
The Dow Jones fell by a decent 1.58%, to 33,290 on Friday, marking the worst week for the blue-chip index since January 2021. The S&P 500 lost 1.31%, to 4,166.6, while the NASDAQ Composite shed 0.92%, to 14,030.38.
The US equities started trending downward after the Wednesday policy update from the US Fed. However, on Friday, St Louise Fed President James Bullard's statement that the Fed could raise rates as soon as next year worked as a catalyst and further fuelled the downtrend.
Global Market Round Up || Why Did US Markets End Week In Red, Dow Jones Down 500 Points?
Those comments were somewhat negated on the same day by Minneapolis Federal Reserve President Neel Kashkari statement, who said he didn't see interest rate going up until 2024. Despite all the panic looming around interest rate hike, the Fed also made it clear that it planned to keep up the monetary support until the jobs market comes back to the pre-pandemic level.
But the prospect of sooner-than-expected interest rate hikes helped investors nudge away from a stock market that surged to near-record highs at the start of the last week.
Image Source: © Marianvejcik | Megapixl.com
The US Fed's stance propelled the US dollar, as the dollar index surged 0.43% on Friday to 92.314, its highest level since mid-April 2020. The index registered its strongest weekly gain in almost 14 months, as investors are fleeing away from equities and seeking some safety in the US dollar compared to other currencies.
On Friday, the Australian and the New Zealand dollars traded close to their 2021 lows as the risk of pre-emptive rate hikes from the US Fed threatened the global reflation trade, helping their US counterpart.
The Aussie dollar was hanging on the support level of $0.7558, having slid 0.8% on Friday, closing the week 1.9% down. The Kiwi dollar fell over 1%, to $0.6934.
Image Source: © Aoutphoto | Megapixl.com
Bitcoin is trading flat in the cryptocurrency market with a minor gain of 0.5% to US$35,678, as of 9:20 PM GMT. Its counterparts Dogecoin and Ether are also trading flat, having recovered from the lower levels.
Read More: How is Australia progressing with cryptocurrency regulation?
Technology shares to trade lower
The grim session on Wall Street didn't spare any sector, including NASDAQ 100, which ended 1.14% lower, closing the session near the day's low. Australian technology shares such as BrainChip Holdings Limited (ASX:BRN), Afterpay Limited (ASX:APT) and Xero Limited (ASX:XRO) could open with a gap down.
Crude oil traded higher
On Friday, crude oil shook off earlier losses and rebounded from lower levels following reports that OPEC expected limited US oil output growth this year.
Image Source: © Pichitbo | Megapixl.com
Brent crude futures rose 0.6%, to settle at US$73.51 per barrel, while West Texas Intermediate (WTI) crude was up 0.8%, to US$71.64 per barrel. Both benchmarks closed the week for about a 1.1% gain.
Australian energy shares such as Woodside Petroleum Limited (ASX:WPL), Santos Limited (ASX:STO) and Beach Energy Limited (ASX:BPT) might see some paring of losses from Friday's session.
Gold prices slipped further
On Friday, gold struggled to recover and ended the session in red for the sixth straight session. The yellow metal closed the week with a sizable loss of 5.7%, making it its worst week in over a year.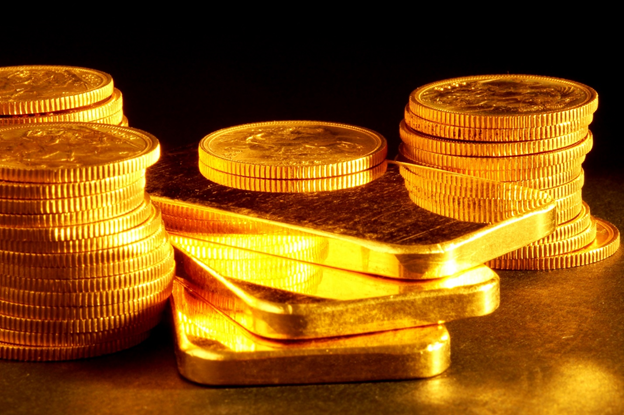 Image Source: © Anchesdd | Megapixl.com
On Friday, Spot gold fell 0.1% to US$1,770.96 an ounce by 1:51 PM EDT, halting an initial uptick during the session. Gold prices were down 5.7% for the week, having slid more than 2% on Thursday.
The US dollar's extended rally on the back of the US Fed's hawkish outlook impacted gold's demand.
Gold miners such as St Barbara Limited (ASX:SBM), Newcrest Mining Limited (ASX:NCM) and De Grey Mining Limited (ASX:DEG) could continue with their downward trend.
Read More: Three ASX gold stocks to light up your portfolio as gold prices heat up
Metals update
On Friday, the most actively traded iron ore futures contract for the September month delivery closed the session with an uptick of 1.99% to 1,229 yuan.
Copper on Friday closed the week with its biggest fall since March 2020 after China said it would sell state reserves to limit prices. The US Fed's signal to tighten its monetary policy also helped copper tumble to lower levels.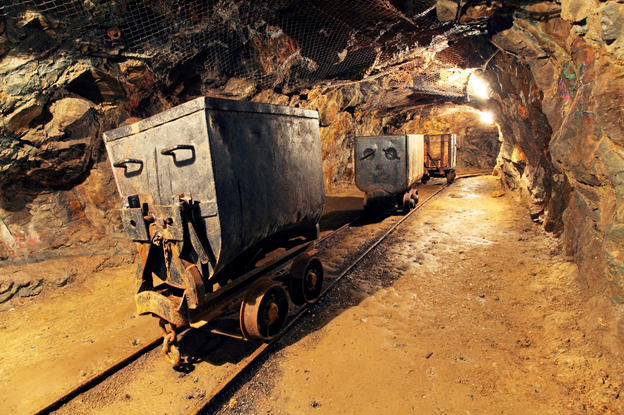 Image Source: © Tomas1111 | Megapixl.com
The shift in tone from the US central bank also propelled the US dollar towards its largest weekly gain since April 2020, making metals more expensive to hold in other currencies.
Local miners to keep an eye on are Fortescue Metals Group Limited (ASX:FMG), Rio Tinto Limited (ASX:RIO) and BHP Group Limited (ASX:BHP).