Summary

The ASX 200 is set to open on a flat note today, with local miners expected to support the market.
The US CPI in June 2021 jumped 5.4% year over year, the largest jump since August 2008.
Iron ore futures in Asia ticked up on Tuesday, with the benchmark Dalian contract rising over 3%.
On Wednesday, the Australian benchmark index, the ASX 200, is set to open on a flat note, with local miners expected to support the market on the back of higher iron ore prices amid the looming outlook of a COVID-19-led lockdown extension in Sydney.
Global share prices traded lower after posting record closing on Monday, while the US Bond yields ticked up as the biggest spike in US inflation in 13 years triggered fear among investors who were worried that rising interest rates could put a halt to a stock market rally that has almost doubled from 2020 lows.
Image Source: Copyright © 2021 Kalkine Media
On Wall Street, the NASDAQ Composite and the S&P 500 ended lower after touching record highs earlier in the session, with investors trying to digest an uptick in consumer prices in June 2021 and earnings from Goldman Sachs and JPMorgan that kicked off the quarterly earnings season.
The inflation spike in the US followed a noticeable 5.0% increase in the 12 months through May, while CPI was up 0.9% month over month after advancing 0.6% in May, gains that daunt investors. On Tuesday, the Dow Jones fell 0.31% to 34,888.79, while the S&P 500 lost 0.35% to 4,369.21. The NASDAQ Composite dropped 0.38% to 14,677.65.
Read More: US stocks close flat on inflation data
The yield on US Treasury debt initially dropped amid the news that the CPI in June 2021 jumped 5.4% year over year, the largest jump since August 2008. But a weak Treasury auction triggered a 4.7-basis-point jump in the benchmark 10-year note to 1.41% after initially falling to 1.343%, soon after the CPI data was released. The US$24 billion of 30-year US bonds were sold to yield 2%, or more than two basis points above where the bonds were quoted prior to the auction.
Image Source: © Marianvejcik | Megapixl.com
The dollar index was up 0.41% in the currency market, at 92.6, its highest level since 8 July 2021.
The Australian and New Zealand dollars fell against the US dollar on Tuesday on the back of higher CPI data, while the pandemic led lockdown also kept the pressure on the Aussie dollar. The Australian dollar was down 0.37% at US$0.7444, trading near the support of US$0.74. The Kiwi dollar was also down to US$0.6941, down by 0.51% with strong support laying at US$0.69.
Image Source: © Aoutphoto | Megapixl.com
Bitcoin, although trading in a narrow range, fell to the week's low of US$32,201, falling over 2% on Tuesday. Dogecoin and Ether were also down 3.98% and 4.37%, respectively.
Read More: Who is BitBoy? The Rise of The Crypto YouTuber
Technology shares
On Tuesday, the ASX All Technology Index continued its recovery, gaining 0.33%. However, looking at a weaker action of NASDAQ 100, the Australian tech space could face a bit of resistance today. Shares such as Afterpay Limited (ASX:APT), Xero Limited (ASX:XRO) and BrainChip Holdings Limited (ASX:BRN) should be approached with caution for the day.
Crude oil
On Tuesday, crude oil prices surged almost 2% amid the International Energy Agency's statement that the oil market should expect tighter supply for now due to disagreements among OPEC+ member countries over oil supply for the next few months.
Image Source: © Pichitbo | Megapixl.com
Brent crude rose 1.8%, to close at US$76.49 per barrel, while US West Texas Intermediate crude was up 1.6%, to US$75.25 per barrel.
Australian energy shares such as Woodside Petroleum Limited (ASX:WPL), Santos Limited (ASX:STO), and Viva Energy Group Limited (ASX:VEA) could mimic the jump in crude oil prices.
Gold
Gold traded in a range on Tuesday and was almost unchanged at closing as a firmer US dollar offset support from bets that the Fed was less likely to respond with immediate monetary tightening after US CPI surged by the most in 13 years, in June 2021.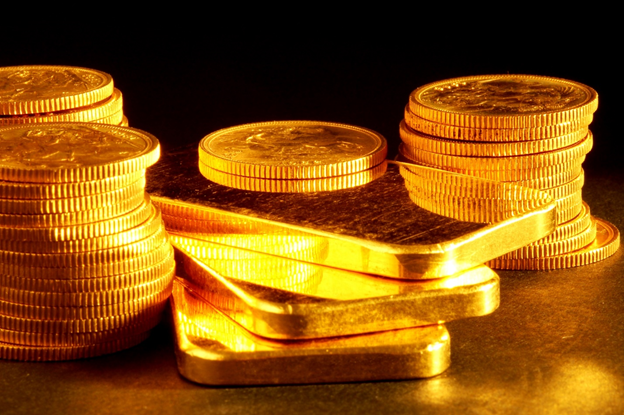 Image Source: © Anchesdd | Megapixl.com
Spot gold was almost flat at US$1,806.64 an ounce by 2:11 PM EDT. The US gold futures closed the session 0.2% up, at $1,809.90 an ounce.
Gold miners such as Silver Lake Resources Limited (ASX:SLR), De Grey Mining Limited (ASX:DEG) and Newcrest Mining Limited (ASX:NCM) should be on investors' radar.
Read More: Three ASX gold stocks to light up your portfolio as gold prices heat up
Metals update
Iron ore futures in Asia ticked up on Tuesday, with the benchmark Dalian contract rising over 3%, as concerns about the restricted supply of the steelmaking raw material overshadowed expectations of slowing demand for steel in China.
The most actively traded September futures contract of iron ore on China's Dalian Commodity Exchange (DCE) closed daytime trading 3.3% up, at 1,225 yuan (US$189.49) per tonne.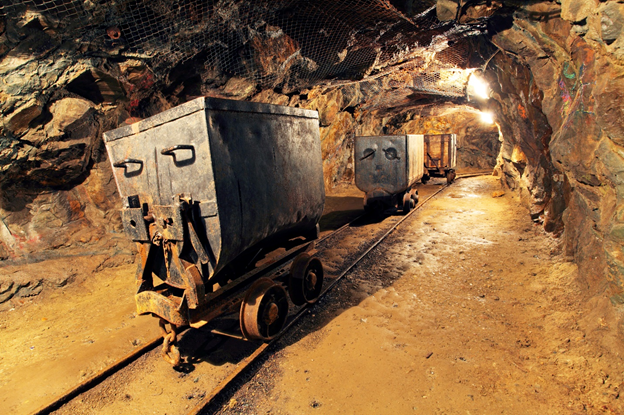 Image Source: © Tomas1111 | Megapixl.com
Copper almost traded flat on Tuesday but came under pressure from climbing inventories and falling imports by China. A stronger US dollar also put pressure on the industrial metal. The benchmark copper on the London Metal Exchange (LME) was little changed at US$9,420 per tonne at 1601 GMT.
Local miners such as Fortescue Metals Group Limited (ASX:FMG), Rio Tinto Limited (ASX:RIO), and BHP Group Limited (ASX:BHP) could be looked upon for trading opportunities in today's session.
Read More: 10 metals & mining stocks that are close to life highs