Highlights

Energy crisis is crippling European nations, putting more pressure on oil & gas prices.
China is undergoing a shortage of coal with some cities witnessing power cuts.
As inflation is on a rise, commodity-linked shares, especially gold, are expected to outperform the market.
Energy crisis is worsening in Europe and China. The shortage of natural gas in Europe has triggered a rise in crude oil prices, with Brent crude oil trading above US$80/bbl. It is feared that rising oil & gas prices would further increase inflation, as transportation and manufacturing costs are going up.
Meanwhile, China is struggling with coal supply and is looking to source the commodity even at a high premium price. The energy crisis is getting severe in China with many cities experiencing power cuts. Over two-thirds of China's electricity comes from coal-fired power plants.
Copyright © 2021 Kalkine Media
Though rising inflation indicates challenging times for equities, few sectors have historically been considered a safeguard during such times.
On that note, let us discuss some stocks to watch out for amid the current scenario.
Woolworths Group Limited (ASX:WOW)
Woolworths Group is into the retail business with its outlets in Australia and New Zealand. Inflation or no inflation, people need to eat, and for that, they need to visit retail outlets. The Company serves 29 million customers backed by its 3,000 stores and over 200,000 employees.
Related read: Woolworths (ASX:WOW) forced to tone down operations amid COVID-19 outbreak
Woolworths is one of the largest retail companies by revenue in Australia. The shares of the Company traded at AU$39.43 with a market cap of AU$49.57 billion on 7 October 2021. WOW has given a decent return of 18% to its shareholders in the last one year.
The Company paid a dividend of AU$0.55 per share on 8 October 2021.
Newcrest Mining Limited (ASX:NCM)
Newcrest Mining is the largest gold production company in Australia with world-class assets in the country, PNG, and Canada.
The Company played a vital role in making Australia a global leader in gold production. During the June 2021 quarter, NCM extracted 542koz of gold.
As of 7 October 2021, NCM closed the day's trade at AU$23.25 with a market cap of AU$18.9 billion. The Company recently paid a dividend of AU$0.552, highest in the last five terms, with a dividend yield of 3.20%.
Related read: Who is the largest gold producer in Australia?
Whitehaven Coal Limited (ASX:WHC)
Whitehaven is the largest independent coal player in Australia. The recent rise in demand for coal from China is expected to benefit the Company, as it has a dominant position in the coal export market of Asia.
The share price of WHC hit its all-time high of AU$3.59 on 6 October 2021.
As of 7 October 2021, WHC traded at AU$3.34 with a market cap of AU$3.7 billion. In the last one year, WHC has given an impressive return of 223% to its shareholders.
Related read: ASX coal stocks to look at amid China's power crisis
Santos Limited (ASX:STO)
Santos Limited is the largest domestic gas supplier in Australia. The Company aims to become a leader in LNG supply in the Asia-Pacific region. The Company reported a total production of 47.3 MMboe of hydrocarbons for 1H of 2021, 23% higher than 2020 corresponding period.
As the rivalry for securing LNG supplies intensifying between the European and Asian countries, Santos can significantly benefit from the ongoing energy crisis.
As of 7 October 2021, STO closed the day's trade at AU$7.27 with a market cap of AU$15.47 billion. The Company paid a dividend of AU$0.077 per share in September 2021.
Related read: A look at five ASX oil and gas stocks amid OPEC's plan to gradually hike output
Vulcan Energy Resources Limited (ASX:VUL)
Lithium stocks have become one of the attractive investment destinations for investors amid soaring demand for electric vehicles.
Vulcan Energy is a European lithium miner with its asset in the Upper Rhine Valley of Germany. The Company is focused on making the entire lithium extraction and processing process carbon neutral.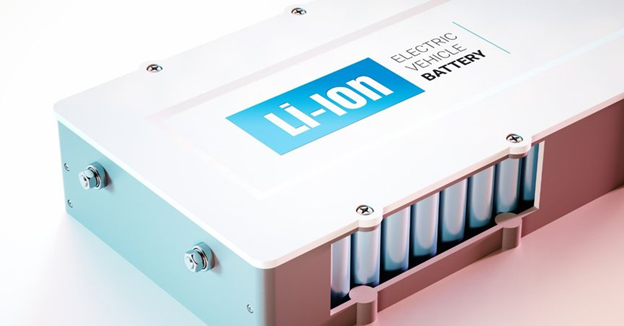 Image source: © Malpetr | Megapixl.com
The Company has signed an agreement with leading German auto manufacturer Renault Group for the supply of lithium.
Related read: Three ASX-listed undervalued lithium stocks
As of 7 October 2021, VUL closed the day's trade at AU$11.6 with a market cap of AU$1.34 billion. In the last one year, VUL has given a return of 840% to its investors.