Source: Khakimullin Aleksandr, Shutterstock
Summary

The utilities sector, like others, was hit hard by the pandemic, with the sector index still reeling under pressure.
Despite a relatively weak 1H FY2021 performance, AGL Energy was in the limelight after a deal between Powering Australian Renewables and Mercury NZ Limited to acquire Tilt Renewables.
Spark Infrastructure and APA Group have outperformed the sector index in the last 12 months following the impressive financial and operational performance.
Australian utilities sector comprises five industries- electric utilities industry, gas utilities, multi-utilities, water utilities and independent power and utilities energies. 2020 was a challenging year for the sector as it experienced significant transformations.
Scarcity of resources, climate change, and growing population are some factors that have adversely affected the utilities sector. In the past 12 months, the sector index has delivered a negative return of 14.41%, indicating it is not out of the woods just yet. However, March has been a positive month, with the index up 3.42% MTD (as of 15 March 2021). While several players have struggled in the last year, some have done well and outperformed the sector index.
With this backdrop, let us look at three ASX-listed utilities stocks under the spotlight.
AGL Energy Limited (ASX:AGL)
Leading integrated essential service provider AGL Energy Limited experienced a weak 1H FY2021 performance due to the severe drop in wholesale electricity prices and higher operating expenses. However, the Company made progress by delivering on its strategy to become a multi-product retailer and allow the move of Australia's energy supply by investing in flexible storage as well as generation capacity & increasing its decentralised energy events.
Data Source: AGL's 1H FY2021 Results Presentation dated 11 February 2021
Acquisition of Tilt Renewables' Australian business:
AGL has been in the spotlight recently after signing an agreement between Powering Australian Renewables and Mercury NZ Limited to acquire Tilt Renewables Ltd via Scheme Implementation Deed. The cash consideration to acquire the business is NS$7.80 per share or NZ$2.9 billion.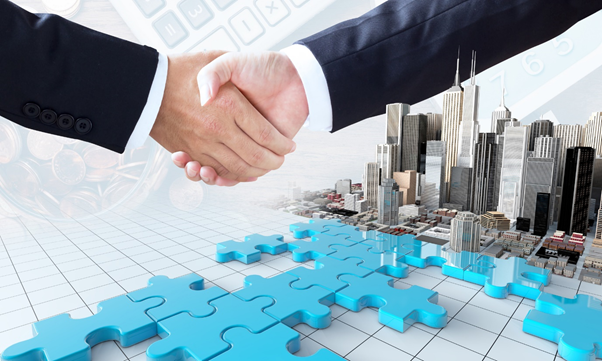 Source: © nespix | Megapixl.com
AGL holds a 20% interest in PowAR and would provide $A341 million to fund its part of PowAR's acquisition of Tilt's Australian business. The acquisition is an exciting opportunity for PowAR as it would extend its leadership in renewable energy generation. For AGL, its participation line up with the Company's climate pledges and add to its recent acquisitions of Epho and Solgen.
Spark Infrastructure Group (ASX:SKI)
Spark Infrastructure Group, a leading essential energy infrastructure player, delivered growth of ~20% last year (as of 15 March 2021). The return outpaced the sector index driven by relatively strong half-year performance that brought the Company under the spotlight.
The Company reported a 1% growth in total revenue. Other highlights include:
EBITDA improved by 1.6% to A$870.3 million compared to the previous corresponding period.
PBIT improved from A$139.3 million in 1H FY2020 to A$159.8 million in 1H FY2021.
PAT improved from A$79.1 million during 1H FY2020 to A$105 million in 1H FY2021.
There was a slight drop in the net asset of the Company during the period.
The closing cash balance on 31 December 2020 stood at A$36.9 million.
The Company declared a full-year dividend of 13.5 cents.
The result during the period was attained via the strength of its high-quality Investment Businesses in a complex environment.
Australia's largest natural gas infrastructure business, APA Group, witnessed a growth of 14.23% in its share price in the past 12 months (as of 15 March 2021), substantially higher than the index return.
Today, the Company announced that APT Pipelines had settled the unsecured notes (EUR 1.1 billion and GBP 250 million) declared last week. The proceeds would be used for debt financing.
APA delivered a solid performance in 1H FY2021, reporting impressive growth in key markets even in challenging market conditions. The performance reflects the underlying strength and resilience of the business. Further, the Company decided to upgrade its FY2021 distribution guidance to 51 cents. The upgradation of FY2021 distribution reflects the Company's confidence in its outlook and its balance sheet capacity.
1H FY2021 Highlights:
Revenue declined by 0.6% to A$1,072 million.
Reported solid volume increase in WA, NT, and parts of the East Coast Grid. However, the growth got counterbalanced by weaker deal renewals & lower energy consumption in Victoria.
EBITDA slipped by 2.3% to A$823 million.
PAT, excluding a significant item, declined by 7.0% to A$163 million.
Operating cash flow improved by 1.4% to A$519 million.
Interim dividend improved by 1.4% to 24 cents per share.
In the upcoming period, the Company expects its organic growth capex to surpass A$1 billion over FY2021 to FY2023. It aims to attain Net Zero operations emissions by 2050.
Stock Information

Data Source: ASX