Source: DG PhotoStock, Shutterstock
Summary

ASX-cannabis player Bod Australia has obtained a binding purchase order (PO) for CBD products in the US.
Another cannabis player, MGC Pharmaceuticals, has completed the delivery of the first major ArtemiCTM Rescue order.
Immutep has obtained a grant for a European patent for combinational antibody therapy.
While the ASX200 has moved up marginally, three ASX-listed healthcare shares have done pretty well today. Cannabis centric healthcare company Bod Australia Limited (ASX: BDA) has received its first binding purchase order for the US cannabis market, while MGC Pharmaceuticals Ltd (ASX:MXC, LSE:MXC) has completed the delivery of the first major ArtemiCTM Rescue order. Another biotechnology player, Immutep Limited (ASX:IMM; NASDAQ:IMMP), updated the market with a new European patent grant.
Let us quickly have a look at the stock information of these three Australian healthcare companies-
Bod expands global footprints with first binding PO for US market
Medicinal cannabis products player Bod Australia has obtained a maiden A$312,000 binding purchase order (PO) for cannabidiol (CBD) products. Bod has secured the PO from its exclusive global partner, Health & Happiness Group Limited (H&H), for the US market. This binding purchase order marks the commencement of the US expansion of Bod.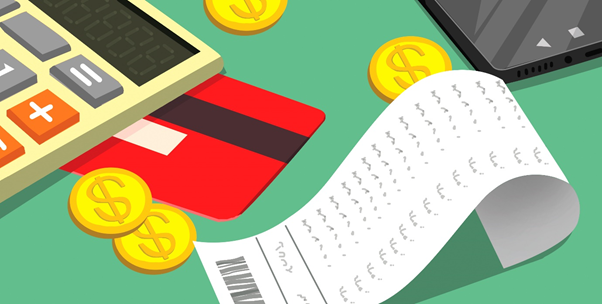 Source: Copyright © 2021 Kalkine Media Pty Ltd.
The Company will manufacture three full-spectrum CBD oil products derived from European GMP (Good Manufacturing Practice) CBD extracts for the US market. These products are the first of an extensive range, which the Company is planning to launch in the first half of the calendar year 2021 under premium CBD brand CBII.
Furthermore, the Company is well-financed for progressing its product manufacturing after the placement to institutional and sophisticated investors.
DO READ: Bod Australia (ASX:BDA), Drug Science collaborate to assess MediCabilis® efficacy
Terms of binding purchase order:
Both the companies will roll out the CBII range directly to consumers via e-commerce platforms.
Health & Happiness Group will commence marketing as well as brand campaigns to boost uptake and awareness of the product in the US.
H&H will also manage distribution to reduce the cost base of Bod considerably.
Bod will obtain a royalty on net product sales, including a cost-plus margin to supply the finished goods, unlocking new revenue streams.
Jo Patterson, CEO of Bod, commented-

MGC Pharma completes delivery of first major ArtemiCTM Rescue order
A European based biopharma player MGC Pharmaceuticals announced that it had delivered its first bulk for ArtemiCTM Rescue to Swiss PharmaCan AG in March. MGC Pharma disclosed that this order equates to ~A$425,000 wholesale production revenue to the Company.
Upon completing and delivering this first ArtemiCTM Rescue bulk order, the Company successfully delivered a record quarter of sales revenues from its proprietary phytomedicine product line. The revenue includes approximately A$880,000 for the March 2021 quarter.
Importantly, MXC has also been completing the acquisition of MCC's operational integration over the past few months and is now operating under MGC Pharma's management control and cost structures. Moreover, the Company is also commencing to deliver the business synergies, including increased patient numbers as well as revenues from its phytocannabinoid medicine division in Australia.
Roby Zomer, Co-founder and Managing Director of MGC Pharma, stated:
ALSO READ: MGC Pharmaceuticals (ASX:MXC) and Respiri (ASX:RSH) secure key approvals
Immutep announces new European patent grant
Dual-listed biotechnology company Immutep has updated the market with the grant of a European patent for LAG525 antibody in combination therapy. The patent is entitled "Combination therapies comprising antibody molecules to LAG-3 and is co-owned by Novartis AG and Immutep S.A.S. This patent has an expiry date of 28 July 2036.
Source: © Arcady31 | Megapixl.com
This European patent's claims are centred on the embodiments of Immutep's LAG525 antibody, out-licensed to Novartis AG. Notably, the patent claims are focused on the combined formulation of LAG525 and spartalizumab.
IMP701 and LAG525 in a nutshell
IMP701 is a therapeutic antibody developed initially by Immutep S.A. (now Immutep S.A.S.) to target LAG-3. This antibody has a significant role in regulating the signalling pathways in both effector T cells as well as Treg (regulatory T cells).
LAG525 is a humanised form of IMP701, which is currently under assessment by Novartis in multiple Phase 1 and/or Phase 2 clinical trials in combination with Novartis' spartalizumab to treat some specific cancer(s).