Summary

Commodity prices are hitting all-time high levels amid robust economic recovery.
The market has recorded an unexpected commodity demand surge after the ease in global lockdowns.
Many ASX-listed resource space players are cashing on the recent commodity price rally.
Commodity prices have soared to multi-year highs on the back of multiple factors such as vaccination programs and rebound in global growth.
Iron ore prices have risen to a level last seen in March 2008, currently hovering around US$197.00 per tonne. Copper futures surged to all-time-high levels on 7 May 2021 to trade at US$4.63 per pound on robust demand from Chinese investors.
Aluminium futures are trading nearly US$2,400 per tonne, the level last seen in April 2018. Moreover, the price of precious metal gold has crossed the US$1,800 per ounce mark for the first time.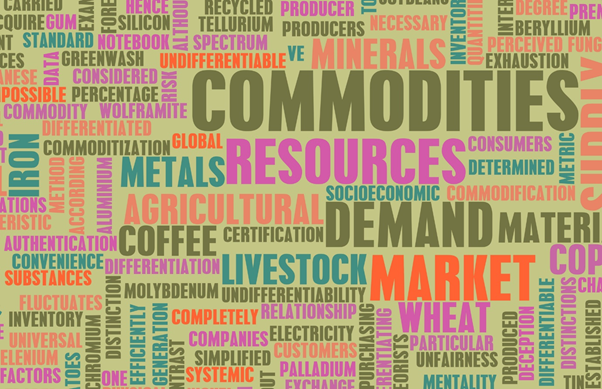 Source: © Kentoh | Megapixl.com
Must Read: Commodity Market at Multi-Year Highs, 10 Hot Stocks to look at
The overall rally can be attributed to an energetic vaccination program and strong economic recovery figures for leading economies, including the US and China.
This commodity rally has not heated up overnight; the ignition started at the beginning of 2021. An unexpected surge in the commodity demand after the ease in global lockdown, especially in China, has charged the commodity bulls.
Given this backdrop, let's have a look at three ASX-listed stocks from the resources sector that have delivered strong returns in the year-to-date period.

Data Source: ASX, as of 7 May 2021
Red Hill Iron Limited
Red Hill Iron Limited (ASX: RHI) is an Australia-based iron ore exploration company with its focus on the Hamersley Province of Western Australia. The company has three flagship projects in the Western Pilbara region.
Red Hill Iron Ore Joint Venture is the primary asset of the iron ore miner, in which the company holds a 40% interest. The company is also looking for options to commence production from its fully owned Pannawonica Iron Ore Project. It has executed an MoU with Onslow Marine Support Base Pty Ltd in the last quarter to figure out possible shipping solutions for the project.
RHI was trading at AUD 0.970 on 10 May 2021 (AEST 10:59 AM), up 1.041%.
Interesting Read: Will commodity supercycle keep Australian market higher?
Rex Minerals Limited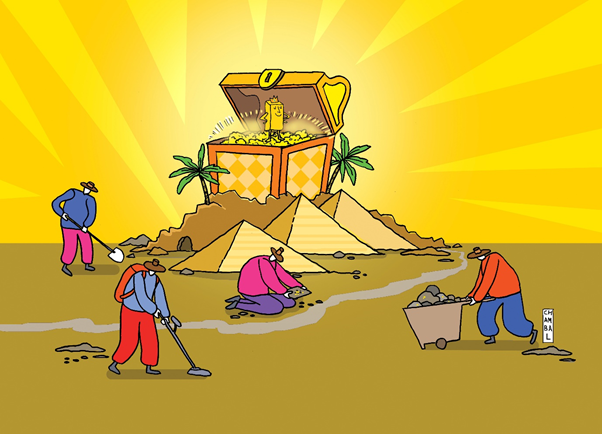 Copyright © 2021 Kalkine Media Pty Ltd
Rex Minerals Limited (ASX: RXM) is an ASX-listed copper and gold-focused exploration and production company, boasting projects in the first-class mining jurisdictions.
The company operates the Hillside Copper-Gold Project in the Yorke Peninsula of South Australia. Rex Minerals also holds shallow epithermal gold deposits in Nevada, United States, under the Hog Ranch Gold project. The company has unveiled an increase in the mineral resource at Hog Ranch to 202Moz.
RXM was trading at AUD 0.385 on 10 May 2021 (AEST 10:59 AM), up 6.944%.
Paladin Energy Limited
Paladin Energy Limited (ASX: PDN) is a uranium focused miner with production operations in Africa and exploration opportunities in Australia, Canada and Africa.
The miner has the Langer Heinrich Mine in Namibia. Paladin is among the leading uranium players of Australia, seeking to capitalise on the heating-up uranium demand amid a zero-emission electricity production target to reduce greenhouse emissions.
PDN was trading at AUD 0.540 on 10 May 2021 (AEST 10:59 AM), up 4.854%.
Good Read: Paladin Energy, Boss Energy, Deep Yellow: What is keeping these uranium shares higher?