Source:Vintage Tone, Shutterstock
Summary

Dimerix has completed a study to confirm the nasogastric tube delivery of DMX-200 in COVID-19 patient admitted to ICU.
ASX-listed medicinal cannabis player ECS Botanic enters into another medicinal cannabis supply agreement, its fourth in CY21.
Two ASX listed penny healthcare shares are on the move following important announcements. Drug discovery company Dimerix Limited (ASX:DXB) completed its study in COVID-19 patient and confirmed the nasogastric tube delivery of DMX-200 formulation.
Medicinal cannabis and industrial hemp company ECS Botanics Holdings Ltd's (ASX:ECS) subsidiary Murray Meds has entered into an agreement with Releaf Dispensaries to supply dried cannabis flower products.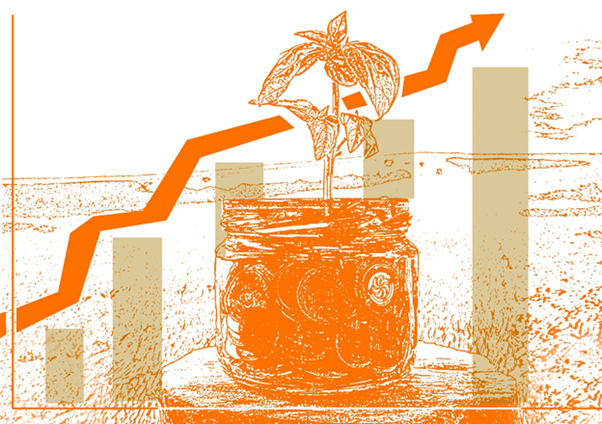 Source: Copyright © 2021 Kalkine Media Pty Ltd.
Following the announcements, shares of both companies moved up on the ASX. DXB shares touched the A$0.290-mark (at AEDT 10:00 AM) before falling back to A$0.265 (at AEDT 2:34 PM), in line with the previous close. ECS shares were up 6% in the morning session and were trading at A$0.051 (+2%) at AEDT 2:36 PM).
Let's have a closer look at these stocks-
Dimerix confirms delivery of DMX-200 via nasogastric tube
ASX-listed clinical-stage biopharmaceutical player Dimerix Limited provided an update on the collaboration with the REMAP-CAP study into pneumonia in hospitalised COVID-19 patients.
The Company disclosed that it had completed studies for the confirmation of nasogastric delivery of a DMX-200 formulation. The study showed that the delivery of DMX-200 via feeding tube is acceptable and appropriate for patients in ICU not able to swallow a capsule.
The DMX-200 study is ready for recruitment in Europe, where COVID-19 cases continue to rise, and contagious new variants are responsible for most of the new cases. Currently, the REMAP-CAP study is recruiting approximately 100 patients in a week across the EU.
Dimerix has contracted with REMAP-CAP European clinical sites, including the UK, through the UMCU (University Medical Center Utrecht) in Utrecht, the Netherlands.
The Company notified that if DMX-200 does show benefit in COVID-19 patients, it may also show benefit in respiratory complications associated with other infections, like pneumonia and influenza.
Thus, it is notable that this offers Dimerix an opportunity to extend well beyond the COVID-19 impact.
Dr Nina Webster, CEO & Managing Director of Dimerix, commented-
ECS Botanics signs 4th medicinal cannabis supply agreement in 2021
ECS Botanics Holdings Ltd announced that its subsidiary Murray Meds had entered into an agreement with Melbourne-based Releaf Dispensaries Pty Ltd, is a wholly owned subsidiary of Releaf Group Ltd.
The Company notified that this agreement would focus on the supply of dried cannabis flower products to Releaf Dispensaries. ECS will supply the jars of its premium trimmed and dried cannabis flower.
Source: Copyright © 2021 Kalkine Media Pty Ltd
Terms of the agreement
The Company stated that this agreement is an extension of its existing relationship with Releaf, with the food and wellness products of ECS already stocked in Releaf's St Kilda dispensary.
The agreement has the following terms-
Both parties may terminate the agreement upon ten days prior notice if either party breaches any provision of the agreement or cannot establish or maintain industry quality standards and fails to resolve within 30 days.
ECS may also terminate the contract if Releaf fails to make payments when due and has not resolved such non-payment within ten business days after receiving written notice.
The Company can also immediately terminate the agreement upon written notice of an insolvency event.
Both parties can renew the deal for a further period on mutual agreement.
DO READ: ECS Botanics' (ASX:ECS) would-be subsidiary Murray Meds wins a 3-year supply deal
Moreover, the agreement will generate ~A$590,000 worth of revenue for ECS over its 18-month term.
ECS Botanics Managing Director Alex Keach commented: