The Australian share market closed higher on Thursday, on the back of strong gains in realty, tech, utilities and telecom stocks. Investors remain in upbeat mood ahead of the US inflation data due tonight for more clarity on the Fed's policy outlook.
The ASX 200 closed higher by 32.30 points or 0.44% at 7302.50. Earlier today, the index opened flat tracking tepid cues from the US stock markets which closed largely subdued overnight. Over the last five sessions, the index has gained 0.63%.
Image Source: © Littlemacproductions | Megapixl.com
The market breadth, indicating the overall strength of the market, was strong with nine of the 11 sectoral indices trading in green. The A-REIT sector emerged as the top gainer, rising 2.44%. Among others, Information Technology, Utilities, Financials, Telecom and Healthcare also witnessed surge in buying activity.
On the other hand, Energy was top laggard with 1.1% loss, followed by Materials.
Top Gainers and Losers
Australia-based fintech company Iress Ltd. (ASX:IRE) is the top percentage gainer on the ASX, surging 16.8% to hit one month high of AU$12.63 amid report that a big buyer was in talk to acquire its shares. The company, however, clarified to exchange that it has not received a direct approach and could not comment further.
Some of other top gainers are Whitehaven Coal Ltd (ASX:WHC), ResMed Inc (ASX:RMD), Unibail-Rodamco-Westfield (ASX:URW) and Elders Ltd. (ASX:ELD).
On the other hand, Monadelphous Group Ltd. (ASX:MND) was top laggard on the ASX, which closed down by 2.953% to AU$9.86. Worley Limited (ASX:WOR), Corporate Travel Management Ltd. (ASX:CTD), Oil Search Ltd (ASX:OSH) and A2 Milk Company Limited (ASX:A2M) were among other notable losers, that were down between 2.8% to 3.6%.
Shares in News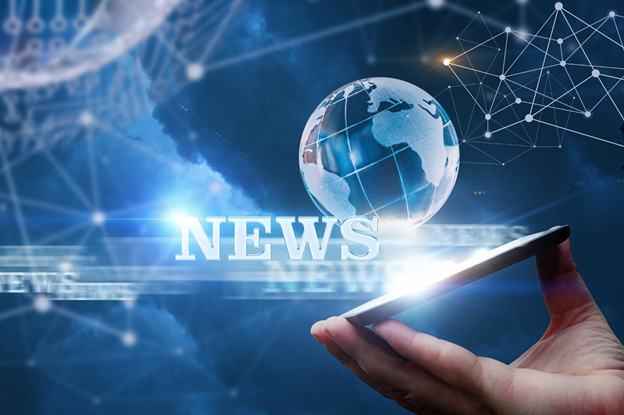 Image Source: © Natalimis | Megapixl.com
Shares of the graphene technology firm Sparc Technologies Limited (ASX:SPN) jumped as much as 10.5% to 31.5 Australian cents, their highest since 23 March 2021, after the company stated new test work in leading coating products has delivered exceptional results. The firm said commercially available epoxy coatings to company's graphene additives showed up to 62% improvement inscribe creep, a measure of corrosion resistance.
Australian mining firm Carawine Resources Limited (ASX:CWX) gained as much as 11.1% to 25 Australian cents, on manganese find at its project. Carawine's JV partner, Black Canyon (ASX:BCA) has stated field assessments have confirmed widespread manganese mineralisation at Flanagan Bore prospect in Pilbara, Western Australia. Reacting to the news, shares of Black Canyon surged 11% to 30 Australian cents.
Shares of the cyber security firm ArchTIS (ASX:AR9) (ASX:AR9) rose 3.92% to hit 27 Australian cents, set for their best day in nearly a week, on securing licence contract with Australia's national security agency. ArchTIS stated Australia's national security agency will buy additional software licences from the Company in a contract valued at AU$868,000.
Shares of Valor Resources Limited (ASX:VAL) surged as much as 18.2% to 1.3 Australian cents, on applications for mining concessions in Peru. The company shared it has executed an agreement for the acquisition of two additional mining concessions in the Picha project area in Peru.
Shares of Black Canyon Limited (ASX:BCA) surged as much as 29.6% to 35 Australian cents. The company shared field assessments have confirmed widespread manganese mineralisation at Flanagan Bore prospect in Pilbara, WA. BCA also added it has scheduled drilling to start at Flanagan Bore in the upcoming quarter.
Gold & copper explorer's shares (ASX:ADN) gained as much as 25.6% to 27 Australian cents, the biggest intraday percentage gain since 25 September 2020. The company shared that it signed a binding offtake agreement with the Chinese commodity trading house Jiangsu Mineral Sources International Trading Company.
Stellar Resources Limited (ASX:SRZ) has been awarded four exploration drilling co-funding grants totalling AU$185,000, under the Fifth Round of the Exploration Drilling Grant Initiative (EDGI) program. The Tasmanian Government has awarded the grants. As per the release, the grants are for exploration at prospects: Montana No. 1 – 2 diamond drill holes, Zeehan Western – 2 diamond drill holes, Oonah – 2 diamond drill holes & Queen No. 4 – 1 diamond drill hole. The EDGI grants will co-fund direct drilling costs of SRZ's 2021 Phase 1 diamond drilling program targeting new areas of high-grade tin mineralisation.
Navarre Minerals Limited (ASX:NML) reported additional impressive gold results, from its wholly-owned Morning Bill prospect, within the Glenlyle tenement, in western Victoria. Assay results have been received from a recently completed 2,994m diamond core drilling program at Morning Bill prospect.
Asian Markets Steady
Asian markets extended day's gain, led by China's Shanghai Composite, as correction in bond yields bode well for riskier assets. Investors await US data on inflation and job claims, slated to be released tonight, which will set tone for global equities in the near term.
The Mainland Chinese stocks are trading higher with the Shanghai Composite jumping 0.8%, and the Shenzhen component rallying by 1.3% as investors shrugged off inflation concerns. The rally was also supported by data on manufacturing, which beats street estimates.
In the Chinese autonomous region of Hong Kong, the Hang Seng Index is trading higher by 0.3%. India BSE Sensex is UP 0.3% after making positive opening.
In a similar trend, Japan's Nikkei surges 0.33%, Seoul's Kospi trades higher by 0.50%, while Taiwan's Weighted Index jumps 0.60%. Also, the Straits Times index in Singapore rise 0.50%.
Buking the trend, the New Zealand's benchmark S&P/NZX 50 falls 0.2%.
In the overnight trade on Wednesday, the Dow Jones fell 0.4%, the S&P 500 dropped 0.2%, and the NASDAQ slipped 0.1% lower in the overnight trade.
Bitcoin, Ether, Others Surge After El Salvador's Move
The cryptocurrency market witnessed surge in buying during Asian trading hours on Thursday, with Bitcoin price surging nearly US$38,000 after a country made Bitcoin a legal tender. El Salvador has officially adopted Bitcoin as a legal tender after Congress gave nod to President Nayib Bukele's proposal to embrace the digital coin. With this, the Central American nation become the first country to in the world to officially adopt Bitcoin as a legal currency.
Cheering the news, the price of Bitcoin soared over 14% in the past 24 hours' trade. The world's largest cryptocurrency moved from a low of US$32,967 to hit an intraday high of US$37,665. At the time of reporting, Bitcoin was trading around US$ 36,360.20, up 6.9%.
Ether, the second-largest crypto, gained by 2.6% at US$2,545, and XRP rose 1.36% to 86.82 US cents. The meme currency, Dogecoin, also trades higher by 2.48% to 32.9 US cents.
The crypto markets have witnessed a surge in selling in recent past amid a slew of negative developments. The market sentiments were dented after the US Federal officials recovered the US$2.3 million in Bitcoin that Colonial Pipeline paid to a criminal outfit after a ransomware attack. Besides, the concerns about the US Federal Reserve tapering economic stimulus following the improvement in economic situation also caused short-term jitters in the market. In a fresh development, China's Qinghai province, the coal-based crypto mining hub, has imposed a ban on virtual currency mining operations, as per a government order issued on Wednesday.