The highly anticipated initial public offering (IPO) of online trading platform Robinhood is a hot topic these days. Recently, it was confirmed that the millennial-favoured stock trading app will launch its multibillion-dollar IPO this summer.
The brokerage company, which offers zero-commission trading in stocks and cryptocurrencies, had filed for a confidential public offer in March this year. Robinhood has become the latest of many companies to file confidential IPO paperwork, which offers more flexibility to make changes in expected launch dates, price range, offer size, and total valuation, without needing to manage public relations. Besides, it allows companies to submit its initial draft registration statement (S-1) just 15 days before the IPO, unlike the traditional route where it needs to be shared months ahead of time.
The IPO process is expected to commence as soon as the US Securities and Exchange Commission (SEC) completes the necessary review.
The firm had been targeting to make its US stock market debut by June this year. However, the listing plan seems to be getting delayed due to pending SEC review. The regulator has asked the company about its growing cryptocurrency business, according to a Bloomberg report.
Robinhood started cryptocurrency trading on its platform in 2018, allowing its customers to buy digital coins such as Bitcoin, Ethereum, Dogecoin, and others. The company offers cryptocurrency trading through an account with its wholly owned subsidiary Robinhood Crypto.
Why is There So Much Buzz Around Robinhood IPO?
Image source: Shutterstock.com
Robinhood's rise to the status of an undisputed leader in the stock brokerage has been nothing short of meteoric. The startup, which aims to "democratise finance for all", has seen tremendous growth in the recent years and become the favourite of millions of young investors.
Established in 2013, the fintech start-up has disrupted the brokerage industry with its zero-commission business model, which forced major brokerages across the world to reduce their fees. Over the years, the California-based online trading platform has emerged as one of Silicon Valley's most valuable private unicorns with a market valuation of around US$11.7 billion.
Ahead of its public offering, the company has raised US$3.4 billion through a private placement in February 2021. The company has raised capital in two funding rounds, led by Ribbit Capital and many other venture capital firms. The firm intends to use capital proceeds to build and enhance the products, providing more people with financial system access.
Here's everything you need to know about Robinhood: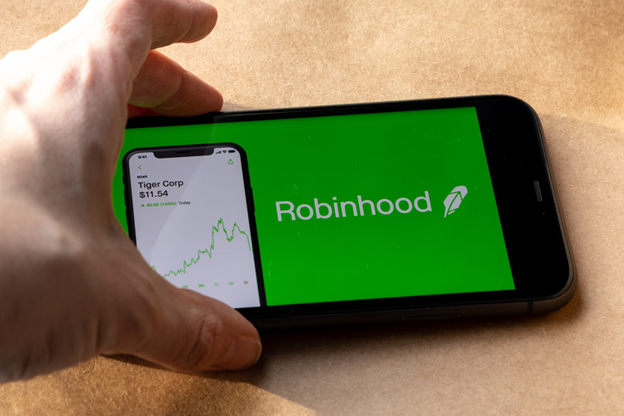 Image source: Boumenjapet | Megapixl.com
Robinhood, as the name implies, aims to provide every small investor with market access, which is largely dominated by institutions or wealthier investors.
The online trading app is going public eight years after young entrepreneurs, Vladimir Tenev and Baiju Bhatt, started the company with a mission to democratise the finance industry for all investors – inspired by folk hero Robin Hood, who stole from the rich to give to the poor.
The company provides free stock, options, Exchange Traded Funds (ETFs), gold and cryptocurrency trades, with no account minimums.
The stock brokerage has rolled out a new product 'IPO Access', which will give small investors opportunity to buy shares of companies at their IPO price, before trading on public exchanges.
The Silicon Valley start-up has recently filed a (S-1) statement with the SEC and is expected to soon reveal the details of its highly anticipated IPO.
The company posted record revenue from customer trades in the first quarter of 2021. Revenue from "payment for order flow", a system where the brokerage firm receives money for routing orders to market makers, more than tripled to US$331 million, from $91 million a year ago.
As per the company, 9.5 million users traded cryptocurrency on its platform during the March quarter of 2021, an almost six-fold jump from the previous quarter.
The trading platform added 6 million new users in the first two months of 2021 as compared to around 2 million users per month before. Overall, the company has around 20 million users.
US IPO Market to Have a Busy Summer
Image source: OneSideProFoto, Shutterstock.com
Robinhood's IPO filing comes amid a surge in IPO activities in the US market, thanks to low interest rate, the Federal Reserve's accommodative policies as well as a a bullish trend in stock market.
The US IPO market has already registered record jump in listing activities in the first six months of this year. The companies have already raised US$171 billion, which is more than last year's record of US$168 billion, as per Dealogic data.
The IPO rush is set to intensify in the second half of the year as Didi Chuxing Technology Co Ltd, Rivian Automotive LLC, and Krispy Kreme Doughnuts, Inc are set to launch their public offers.