Summary

ASX-listed Spacetalk has reported strong sales of its Adventurer smartphone watch from the first six weeks of trading since launching with Telstra.
Over the period Telstra contributed 34% of all Mobile Network Operator (MNO) device to customers.
Telstra is now the largest Mobile Network Operator (MNO) channel to market for Adventurer and the second-largest channel for SPA overall.
Telstra and Spacetalk are working to build a monthly SIM service plan exclusively for Spacetalk devices, anticipated in the next couple of months.
Innovative technologies developer that helps keep families safe and connected, Spacetalk Ltd (ASX:SPA) has reported strong sales of its Adventurer smartphone watch from the first six weeks of trading since launching with Telstra.
Spacetalk's trading update released this morning follows its launch with Telstra on 13 April 2021. In the six weeks since launch, Telstra – Australia's largest mobile network operator (MNO) – has contributed 34% of all MNO device sales for Spacetalk. This makes Telstra Spacetalk's second largest distributor. A strong start.
Spacetalk is Telstra's sole vendor of choice for their kids smartphone watch proposition; testament to the quality Adventurer. Unlike mass market retailer, Telcos go through significant testing and certification to insure their brand equity by ensuring the connectivity and contactability-in-any-circumstance of the devices they sell… amongst other things, requiring fail safe hardiness and reliability within their specifications.
INTERESTING READ: Spacetalk (ASX:SPA) at the forefront of the fast growing market for kids wearables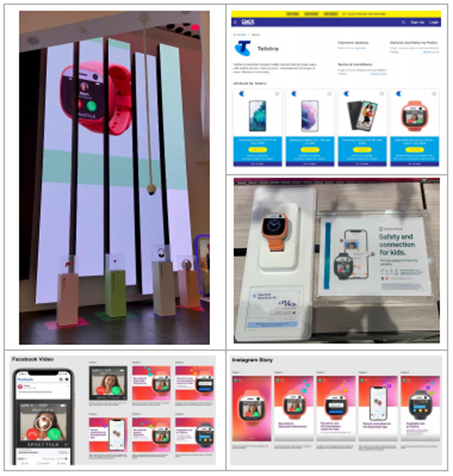 Source: SPA ASX update, 27 May 2021
SPA also announced that Adventurer was selected by Telstra for their promotion at 7-day Frenzy over 18-24 May, resulting in high Spacetalk brand exposure and highest ever week of June quarter sales. Telstra selects 3-4 products to hero during the Click Frenzy sales periods – this year it was Apple and Samsung's latest mobile phone devices, and Spacetalk; a major coup for the Company and indicative of the strong support of Telstra to grow the category of kids smartphone watches with Spacetalk as their sole flagship product.
DO READ: Spacetalk (ASX:SPA) aims to move the needle in smartwatch market with unique products
In March, Spacetalk Adventurer obtained Full Technical Approval from Telstra following exhaustive device testing. Spacetalk stated that Telstra's extensive device testing process is a strong endorsement of Adventurer's quality and upon completion ensure Adventurer is configure perfectly for Telstra's network frequency bands.
READ MORE: Spacetalk Adventurer a step closer to launch with crucial Telstra approval
Telstra's imminent launch of monthly SIM service plan
In today's announcement, SPA also highlighted that Telstra is working with Spacetalk to develop an attractive monthly SIM service plan exclusively for Spacetalk devices.
Importantly, the new SIM service plan – presumably to be sold as a bundled offering of the device, App fee and SIM plan for on an accessibly priced monthly payment plan – should make the product considerably more accessible to new Spacetalk customers and allow Telstra to add new mobile service subscribers to its network. There will also be a greater incentive for Telstra salespeople to sell the Spacetalk device on a plan if the salespeople are eligible for a cut of combined plan and device revenues. The Company expects to introduce the service plan in the coming months.
Mark Fortunatow, CEO of Spacetalk, commented-
On 27 May 2021, SPA shares closed at AU$0.145, up 3.571%.
DID YOU KNOW: Spacetalk Ltd. (ASX:SPA) awarded prestigious Red Dot Design Award for outstanding design quality of its Adventurer connected smartwatch for kids
To know more about Spacetalk Ltd., click here.