Recent years have seen exponential growth in the use of mobile phones by youth to stay connected with the world around them. The young generation, especially the present-day students, spend a major share of their time on their mobile phones to communicate with their friends and family and have easy access to digital resources.
While the country's young minds savor the delights of the virtual platforms, their good cheer must not be hindered due to monetary constraints. So, here we have listed the most pocket-friendly mobile plans for students in Australia.
Article assumptions
Most cost-effective mobile phone plans with unlimited talks and texts for students of Australia.
Best sim-only prepaid deals in terms of monthly charges and discounts from various service providers.
Good data allowance at the best value with every plan.
The ins and outs of the various mobile plans!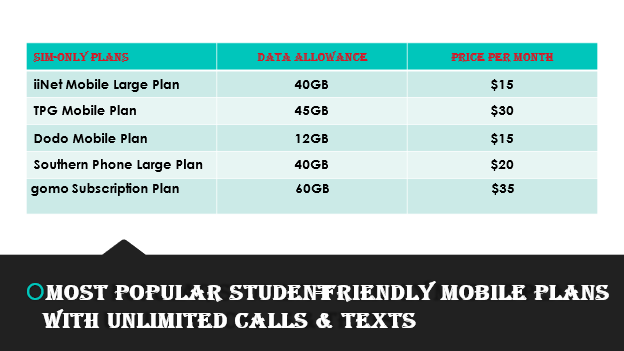 Image Source: Copyright © 2021 Kalkine Media
· iiNet Mobile Large Plan
With this SIM-only mobile phone plan, students can use 40GB of data and enjoy endless talks with anyone in Australia at nominal charges of AU$15 per month for the first six months. Users can also send countless texts to standard Australian numbers. In addition to these perks, users get a bonus of 80GB of data per month if they bundle this Mobile Sim with any active iiNet internet plan.
Link: shorturl.at/kvKZ1
· TPG 45GB Mobile Plan
The plan offers 45GB of data for a monthly charge of AU$30 for students. They can upgrade this plan by paying AU$5 more per month to enjoy unlimited international calls to 37 selected countries. Moreover, students can access a further discount of AU$5 on monthly charges if they opt for TPG's broadband service as well.
Link: shorturl.at/covzA
· Dodo Mobile $20
This mobile plan by Dodo is one of the best picks for students in Australia who want unlimited calls along with infinite national and international texts. A 30-day plan for just AU$15 also gives you 12GB of data access per month. Additionally, students are allowed 100 minutes of international calls to 35 selected countries under the plan.
Link: shorturl.at/ptvM6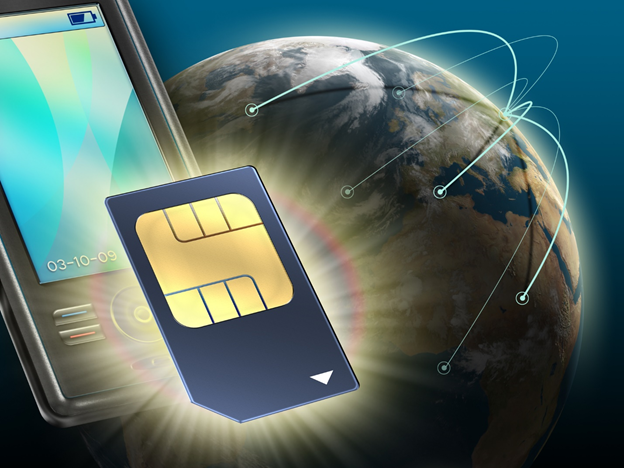 Image Source: © Andreus |Megapixl.com

· Southern Phone Large
As per Southern Phone's latest offer, students have to pay AU$30 for the first 3 months for 40GB of data and unlimited texts and talks per month. The plan includes AU$300 call credit for standard international calls. Also, if you were lucky to grab the deal by 30 September 2021, you had a chance to get it at just AU$20.
Link: shorturl.at/iyJS8
· Gomo Subscription Plan
At AU$35, students are provided 60GB of data for the first three months with unlimited talks and texts to AU numbers. In the later months, they get access to 30GB of data. Also, students enjoy unlimited international calls to selected 15 destinations.
Link: shorturl.at/fkDU4
Kalkine Media certifies that it has no commercial or business relationship with the entities mentioned herein and has not been offered any incentive/ compensation from them to write this article.